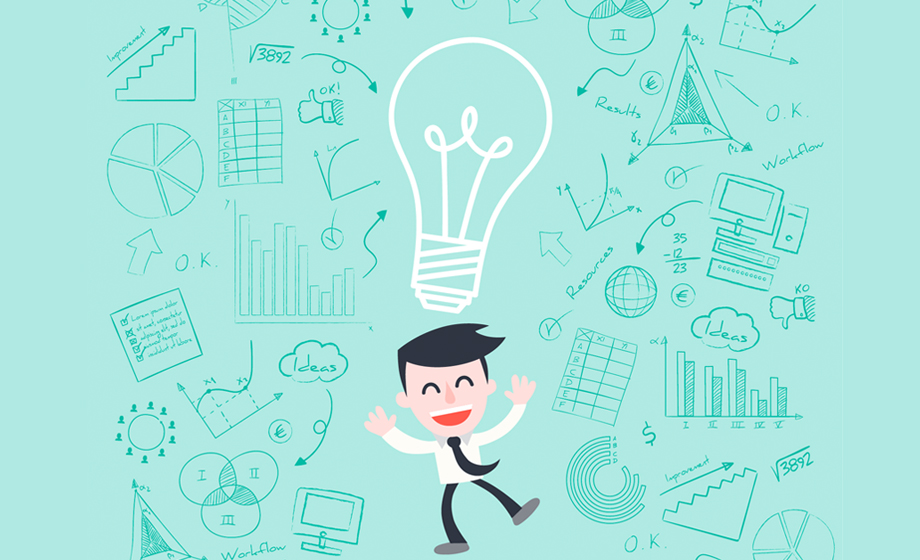 Guest post by: Nikhil Premanandan
The first step towards formulating a social media presence as a solopreneur would mandate recognizing and listing out objectives to be met by a social media strategy. In identifying the path of a business, most solopreneurs narrow down on platforms, types of content, and tools that would render online engagement more effective.
Solopreneurs cannot rely on generating bulk following in their social media strategy. Since this does not essentially translate into follower-to-client conversion, a more productive option would entail a niche-based outreach campaign. Such a framework would enable a Solopreneur to invest effectively in paid social media promotion and target influencers within the brand's ambit of interest.
While big brands have the potential to cast wider nets to pull in traffic and quality engagement, solopreneurs should direct their efforts towards specialized audience circles such as blogs, influencers, groups etc, in a bid to gain a higher ratio of direct audience following. Such followers often engage with the brand on a more personal level since the brand fulfills their niche requirements.
The social media strategy for solopreneurs is different and more direct from that of big brand businesses and here are a few key strategies to increase engagement:
Personal Content on Different Platforms
Mass content creation for social media campaigns of big brands is generic automation of content replication and posting protocols. In brief, key content posted on one platform is often posted across many platforms, without the effort to personalize it for that particular platform. Every platform has a unique framework of modes of interaction, which is essentially why, users and accounts that have gained massive popularity on one platform may not garner such following from other platforms.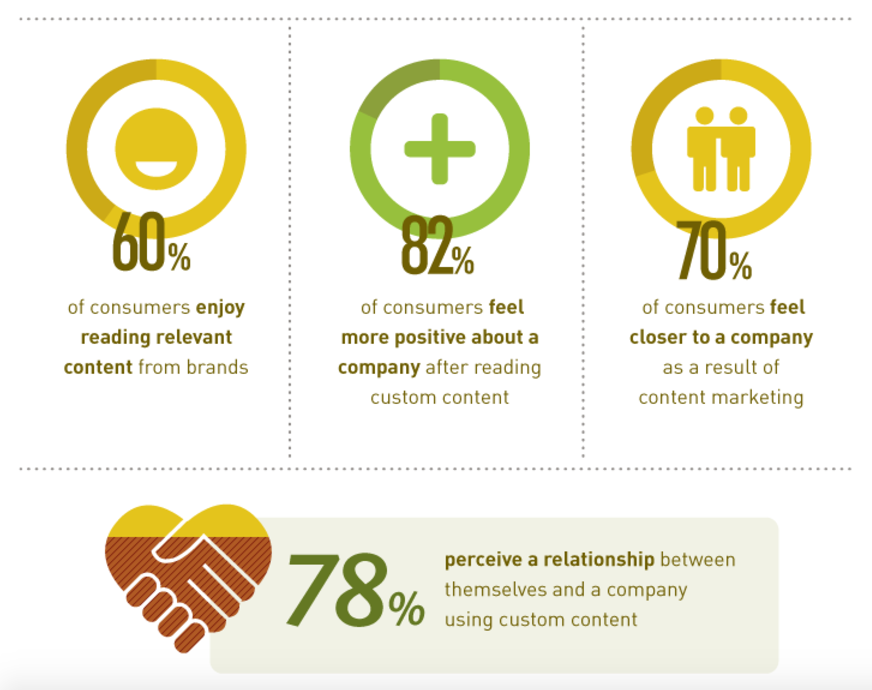 As a rule of thumb, increased personalization of content has been paramount in the social media presence of such accounts. When brands do not customize their content to fit a particular platform, generic posts that are generated do not pull substantial audience following and even when followers view the brands posts, the rate of followers who will return to consume future content is poor.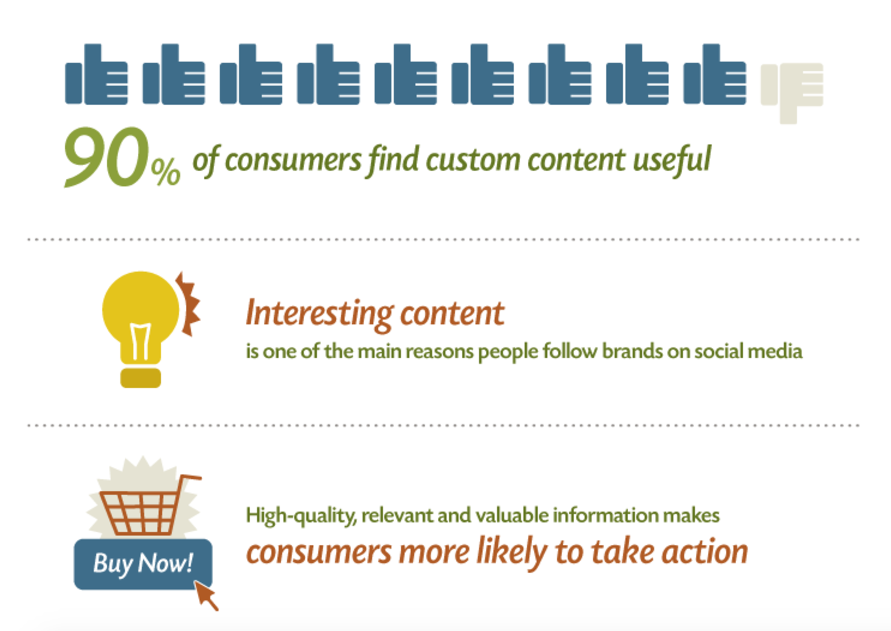 In personalizing their content to cater towards the following of a platform, solopreneurs will garner followers who return to consume new posts. As a solopreneur, a sweeping social presence might dilute the quality of your brands content. Hence, it is more important for your brand to personalize the platform and customize your content towards better audience engagement.
Building Influence Through Social Media Conduct
For a solopreneur, social media presence should be framed around building and maintaining influence with followers, general content consumers, and niche influencers. Since your core following is rather tight knit, if your brand loses trust with its followers, the decline would be rapid, unlike big brands who have both mass and core following.
Solopreneurs can also address possible grievances by formulating good systems to tackle customer complaints and queries. According to Convince and Convert, answering a social media complaint increases customer advocacy by as much as 25%.
When solopreneurs respond quickly and provide more information on the product when the enquiry is initially made, the follower might make the decision to buy the product, whereas delays would push the follower to research on different options.
Outsource and Automate Content
Solopreneurs do not have large social media budgets, and often deal with multiple aspects of the business, particularly if such brands are fledging. This allows for so little time for a solopreneur to personally create and supervise content creation. Since the above strategy has already highlighted the importance of quality content creation and personalization, solopreneurs have to outsource content creation and posting timelines, to obtain quality material for follower engagement. It is important for solopreneurs to maintain dynamic levels of engagement by posting content that is not only original but also induces followers to interact with the post through comments and shares. Alternatively, you can schedule content in advance using social media publishing software.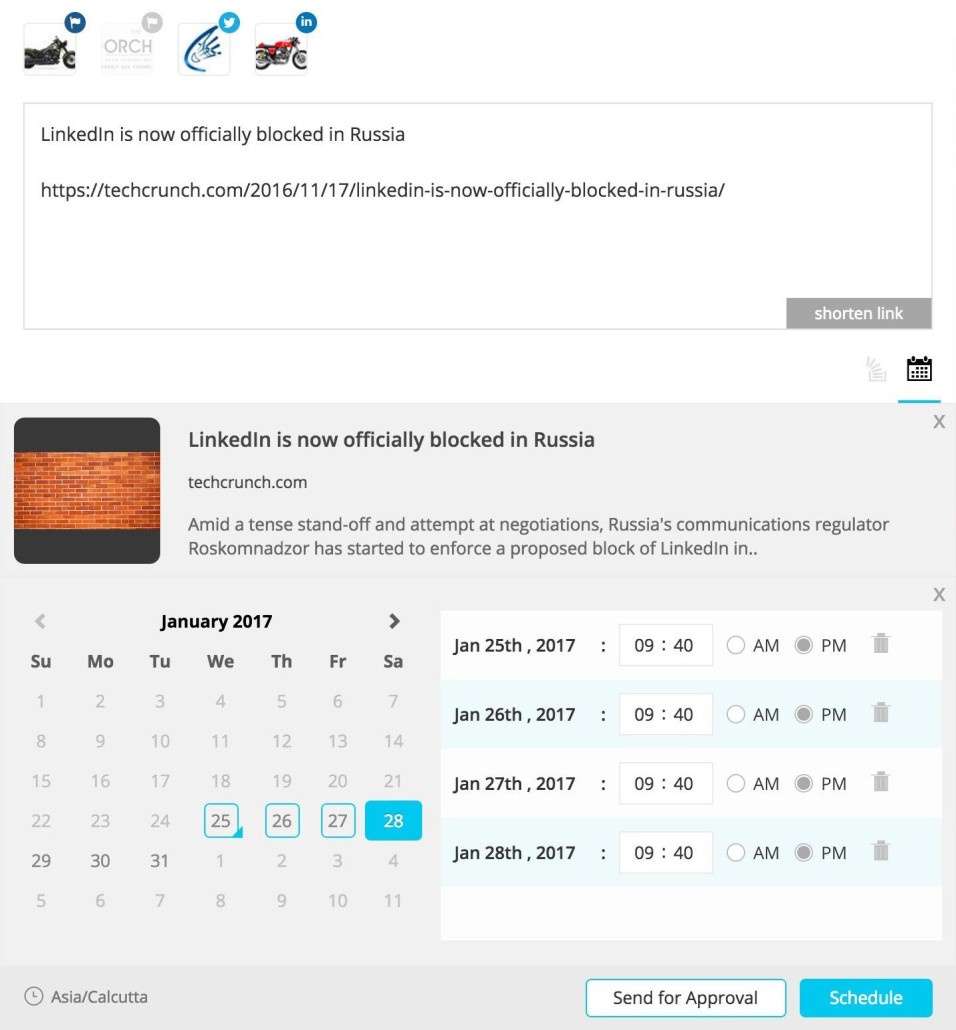 Towards such a goal, create a social media content calendar to establish a fixed timetable for postings, this will help in streamlining your campaign and make it seem more professional. In addition, a successful social media strategy often entails dynamic frequency of content posting timelines. Solopreneurs who engage with their followers more frequently sustain a large portion of followers as regular consumers, towards this end, automated posting services could provide better results.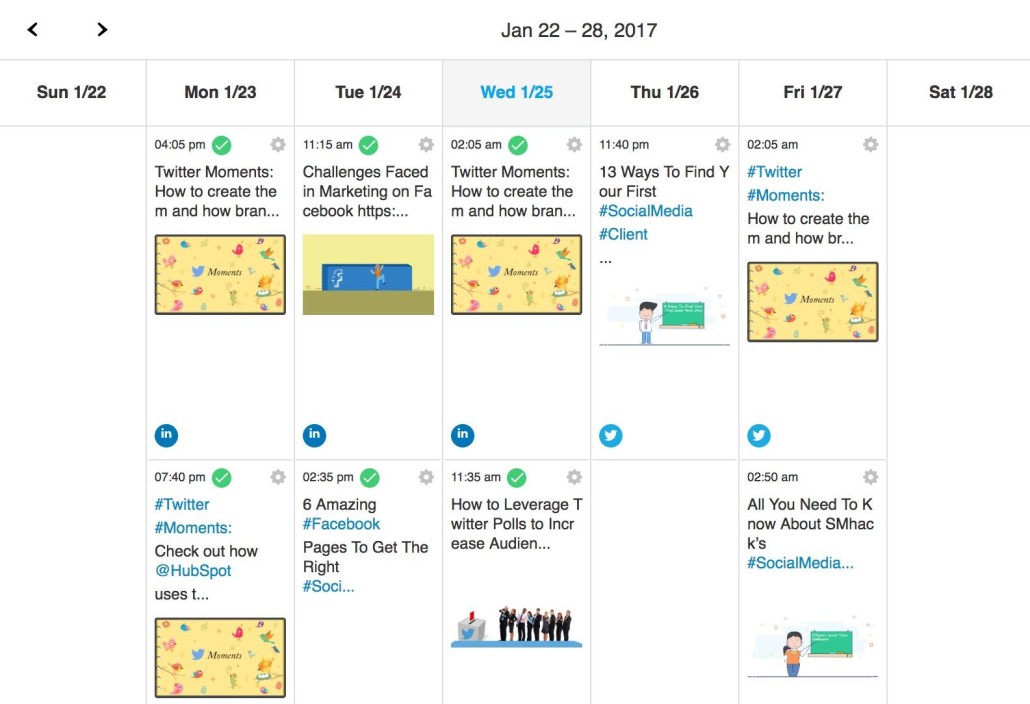 Social media analytics would chart out periods during a day when your audience are more active in engaging with your brand's content, automating content posting during such timeframes would target and invoke follower reciprocity.
Enable Followers to Research Your Brand
Since solopreneurs are establishing a new brand, it might not have much promotional exposure towards an audience pool, it is mandatory for solopreneurs to lay a network of crumbs about their brands, for followers interested in their brand. Most consumers do not make positive purchasing decisions without a certain degree of research, particularly about new brands.
Building links with niche influencers, bloggers and video reviewers, would help your brand by enabling followers to turn into clients. When a brand has a substantial social media presence, this is not just limited to efforts taken by the solopreneurs platforms but extends towards reviews given by autonomous platforms, it is bound to increase confidence on the solopreneur's brand.
Conclusion
To conclude, while the social media strategy for big brands share similar markers with strategies required from solopreneurs, the latter's campaigns should be more nuanced and increasingly customized. Content marketing should form an important aspect of a solopreneur's social media engagement, in addition to link building strategies. Link building could elevate your brand's presence, and such visibility would establish it among other products within the Solopreneur's niche.
Further, solopreneurs with effective marketing and promotional campaigns can run successful businesses, though unlike big brands, solopreneurs have to constantly ensure nominal surges in brand engagement to keep the brand alive among its followers, since stagnant engagement would pronounce death to the brands ability to thrive online.